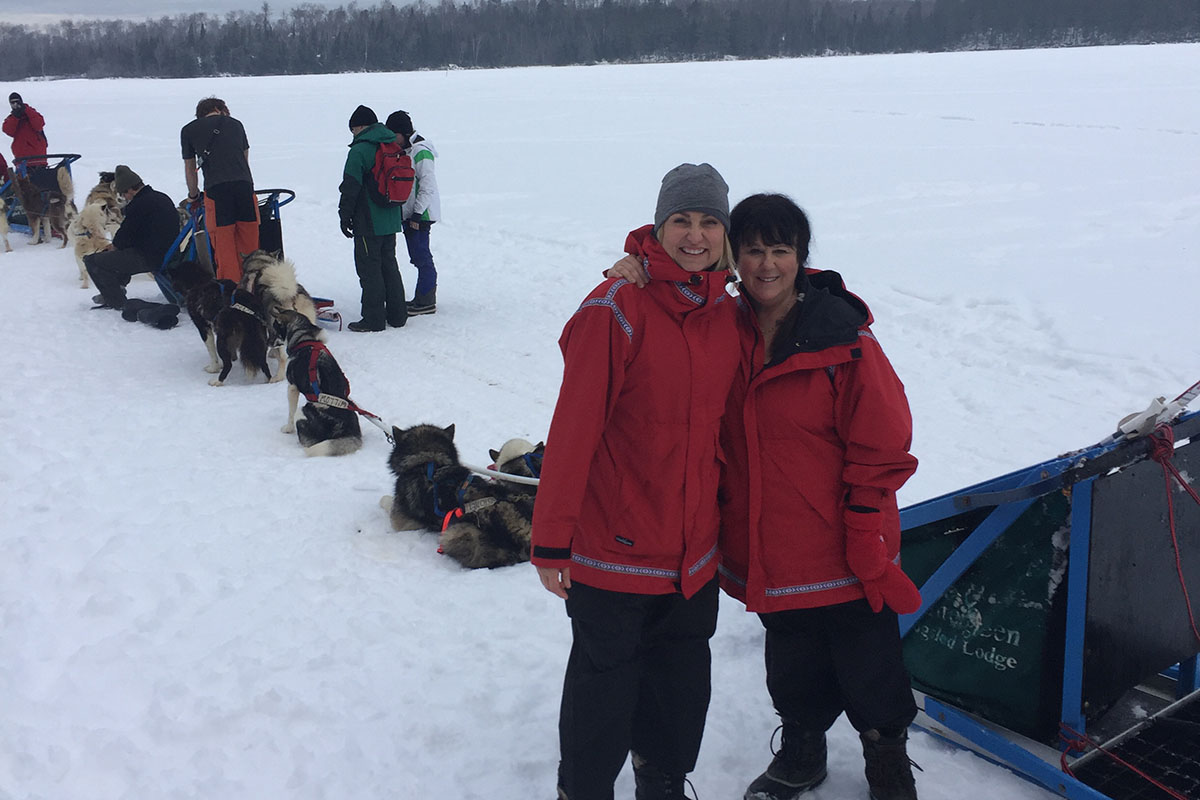 Our Mission
We provide a safe non-judgmental environment for women, in various stages of their lives to reflect, explore, and embrace their purpose and value, through motivational and personal growth retreats.
Annie & Margo
Margo Jolly - CJF - CMT - CBA - Certified Reiki Master Practitioner - CTA
Margo has 40 years' experience in owning multiple successful businesses. She has had many apprentices in her farrier trade. along with coaching adults in business, leading to multi-million dollar enterprises. She has over a decade of experience as a mentor to children at risk. She loves being A Reiki Master practitioner and is a devoted student of life! When she is not taking a class…
You can find her enjoying her family and friends, global adventure travel, triathlon training, endless ranch work, hanging with her two Doberman Pinschers (the girls) or riding one of her horses ( the boys) in the hills of Temecula.
Annie Bradberry - Certified Reiki 2 Practitioner
Annie Bradberry began retreating nearly 20 years ago, learning from her mother at an early age the importance of taking time for herself. Professionally, she has spent the last 25 years working in the non-profit sector, and is currently Executive Director of a California national non-profit. As a person who stutters, Annie has turned her disability into her passion working with children, their parents and adults who stutter for nearly 40 years. She is the past Executive Director of the National Stuttering Association (1993-2003), and is currently the chairman of the International Stuttering Association. Continuing her passion for the stuttering community, she presents workshops, in-service trainings to local universities and school districts whenever she can. Understanding the inspiration of healing energy, Annie is learning Reiki and is now Reiki II certified. Annie values time with her girlfriends, explores painting, and loves to travel as much as she enjoys being home with her husband of 30 years. Annie lives in Corona California.
About Sheros
Sheros is the result of Five decades of friendship. Our lifelong friendship & journey is extended to all women who attend the 1-day weekend retreats.
"Lifelong friends not only know the person you are, but also the person you were" - Irene Levine, Ph.D.,
It is our vision to create a network of like-minded women within a safe environment where each can take a moment for themselves, honoring exactly where they are in that moment of time.
THE IMPORTANCE OF RETREATING
Many women struggle with giving themselves permission for self-care. SHEROS is about taking time just for you and allowing yourself to let go and be in the moment, strengthening your sense of self, confidence, and re-connecting with your purpose.

Our self-image, and self-confidence are greatly enhanced as we discover and rediscover our purpose. Retreating provides the time to explore your personal value in a safe space.
Our one-day retreats will assist you in giving yourself clarity about who you truly are and what the purpose of your life is.
Through passionate self-discovery you can rediscover self-value, believing you truly deserve this gift to yourself, the gift of time, rejuvenation, and personal growth. Allow yourself this indulgence. You deserve it.
WHAT TO EXPECT - Location and your day
SHEROS is held at Scape, a quiet haven and sacred space just west of Temecula in the Santa Rosa Plateau. An easy 20 minute drive off the 15 freeway, this beautiful home is tucked away in the hills. Offering a peaceful and quiet retreat for body and mind, the house is spacious and comfortable and the outside area is beautifully landscaped, providing restful seating areas for your enjoyment, reflection or just to relax and unwind. Time is given for those who want to explore scenic paths surrounded by nature. With spectacular mountain views, this rural gem provides privacy and the perfect environment to retreat. In respect of privacy, the address will be sent to you with your event confirmation. See area map below.
It is our goal to provide you with an array of speakers and topics aimed to stimulate thoughtful conversations, growth, and healing. We are mindful as we prepare each retreat schedule taking into consideration each of us is on our own personal journey. Time is given for personal reflection and rest.
Your day provides a variety of offerings and settings including:
⦁ Quiet time
⦁ Sharing
⦁ Journaling
⦁ Group presentations
⦁ Small group sharing
⦁ Walking paths and natural gardens
⦁ Conversation
⦁ Expression through art
1-Day Topics (to name a few)
⦁ Self-Love and Beyond
⦁ Release and Renew
⦁ Because You Are Worth It
⦁ Reclaiming your Sensuality
⦁ Loving Your Body Now
⦁ Getting Out of Your Way
⦁ Trusting Your Journey
⦁ Deepening Your Relationship with Yourself
⦁ Heal and Grow with Creativity Including Art, Music, and Movement
YOUR DAY:
Connect with other women in our caring, supportive environment. Laugh and be heard, and leave in SHEROS style, relaxed, motivated, and uplifted.
Your day includes:
⦁ A light breakfast
⦁ Healthy lunch
⦁ Snacks
⦁ Special gifts
All made with love
AFTER CARE
⦁ Access to our safe private Facebook group for continued sharing and connections.
⦁ Photo Gallery
⦁ Things we love